The Dovetail Trio: Bold Champions (GR! Records)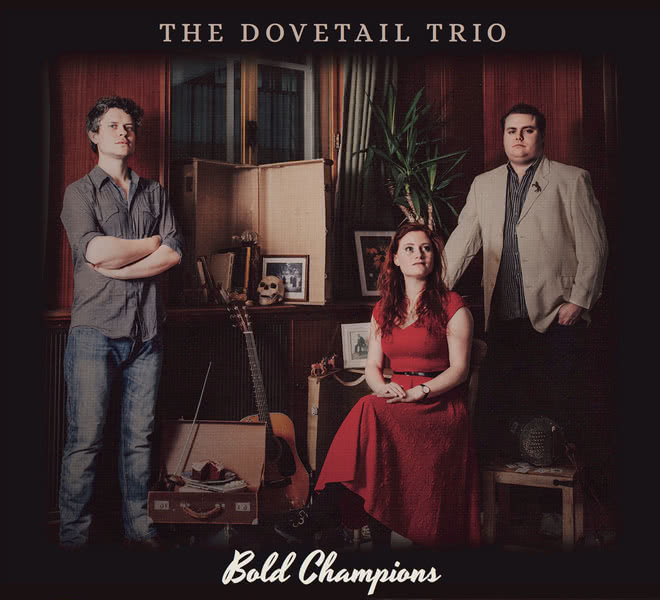 A second album from this Sheffield-based trio, the trick of essentially recording live in one room gives this a raw vibrancy which echoes the past that they evoke so effortlessly. A sympathetic nod to tradition, but there's also a modernity about this album, with these three talented individuals coming together and crafting a delightful current folk record. Pure vocals, accomplished harmonies, sparse yet detailed instrumentation (accordion & guitar).  Wholesome.
Peter James Millson: Low-Key (Significant Records)
Another second album release, this is warm singer-songwriting, strong on melody, tickling my aural taste buds with touches of Roddy Frame, Big Dish, Lloyd Cole and Paddy MacAloon. It's an elegant collection of subtly infectious songs, well-crafted and almost under-played, with clever flourishes of accordion, cello or harp over the standard band fare. At home with melancholy, nostalgia or optimism, Millson's words and themes are apt and importantly are at home in the music. Smooth.
Carrie Tree: The Canoe (Carrie Tree)
Intensely delicate and mesmerising, the fragile yet powerful voice is supplemented by some thoughtful instrumentation from a wide group of supporting musicians spread across the album. Used sparsely, their unhurried accompaniment allows the lyrics and melodies space to glide. This gives the album an impressive breadth which instils in the listener the absolute need to go on the same journeys as Carrie does. The songs are evocative, mysterious, fluid, and deeply personal. Captivating.