Bollywood Brass – Carnatic Suite: A Day in Bangalore
I have my son to thank for this extraordinary find. He got to play with them at Cast, Doncaster! Northern brass and Indian percussion, meshed through clever drum rhythms, deliver semi-improvisational explorations of the essence of peninsular South India (modern Indian states of Karnataka, Tamil Nadu and southern Andhra Pradesh). Classic indian violin and acrobatic vocal percussive sounds add to the exotic flavours. Ska meets jazz in a spicy fusion that warrants a higher profile. I am only two years behind in promoting this release, but aim to be first in line next time. Genre-busting.
https://bollywoodbrassband.co.uk/
Ward and Parker – One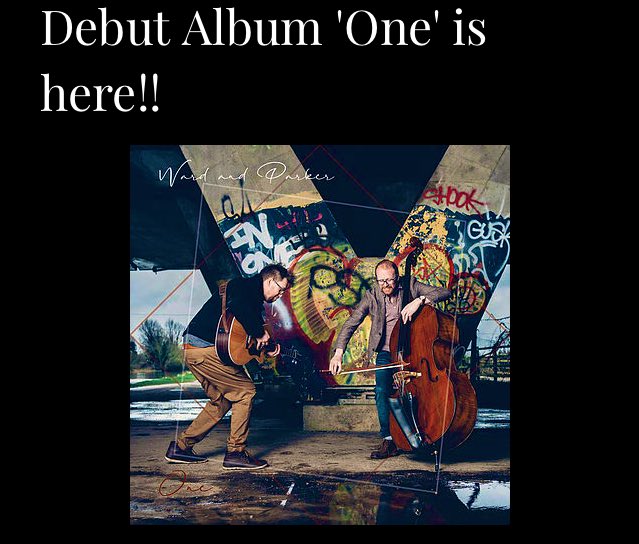 The experienced duo of John Parker (played with Ed Sheeran and Kate Rusby) and Cliff Ward (The Willows) come together on a debut of ten mostly upbeat songs, recorded live in the studio. The blend of Ward's guitar and Parker's beatboxing style and double bass is intriguing, their voices mix well and they come across at times like a jolly John Martyn and Danny Thompson! Parker's beatboxing works well throughout, the layered backing vocals add texture, and guitar and double bass rhythmically and melodiously underpin the song mood. The spirit of Martyn is present, but enhanced by their sheer enthusiasm and clever vocal percussive initiative. Reminiscent. 
Lucky Bones – Matchstick Men
A heady mix of celtic rock intensity (Runrig) and introspective Americana (Ryan Adams) comes across with a flavour of Knopfler/Straits and also merest hints of Cure/Verve on this third album by Eamonn O'Connor and his band. With vocals reminiscent of Marc Atkinson (Gabriel/Riversea), there is a evocative and warm feel to this album. Whether rocking out or in thoughtful mood, well crafted songs and lyrics make for a rewarding listen. Celtamericana.