The Reverend Shawn Amos & The Brotherhood – Blue Sky
Prior to emerging as the Reverend in 2013, folks knew Shawn Amos as producer (Solomon Burke's Live in Nashville and Shout! Factory box set Q : The Musical Biography of Quincy Jones), and an Americana singer-songwriter who'd grown up in a dramatically dysfunctional L.A. home, a story the Rev serialized as Cookies & Milk in the Huffington Post.
The Reverend Shawn Amos has a cohesive band of titans: drummer Brady Blade (Buddy & Julie Miller, Dave Matthews, Indigo Girls), bassist Christopher Thomas (Norah Jones, Carly Simon, Macy Gray), and long-time aide-de-camp, guitarist Chris "Doctor" Roberts – all friends from a life in music, now gathered on a singular mission. 2019 saw The Rev alighting in Texas, where the South begins and the West ends, and something else took shape a world away, geographically and culturally, from his native LA. In the hill country of Texas there was musical, spiritual and emotional opportunity to embrace new territory, artistically.  There's the barn-burning blues stomp of 'Counting Down the Days' through to the smoky R&B of 'Albion Blues' to the rollicking '27 Dollars' veering from furious to vulnerable; from gadabout and crazy, to forlorn and tender. Happy. Nitty gritty.
Andrew Hawkey – Long Story Short
Following on from the critically acclaimed What Did I Come Up Here For? (2015), the veteran 77 year old Cornish-born mid-Wales-based singer-songwriter unveils a new ten-song CD, reflecting his concerns, both personal and universal, in a classic small-band folk, singer-songwriter, Americana vein. Recorded at Addaband Studio, Mochdre, Powys, in collaboration with engineer/producer and talented multi-instrumentalist Clovis Phillips, there are eight originals, ranging from the country-rock bar-room nugget 'Golden Heart (on a Rusty Chain)', the relaxed country-meets-soul 'Jones on Me', the atmospheric ballad 'Spirit', to the dystopian post climate-crisis epic 'Stony Land', as well as a concise and moving song by Zoe Spencer, and a respectful reworking of the late Bob Carpenter's 'The Believer' from his sole, revered Silent Passage LP. 
Andrew reflects…" ….age brings with it the urgent imperative to create something lasting and meaningful while there is still time….the ever-growing shared sense of potential finality is palpable…hence the deliberate double meaning of the album title….." Bookended by the warm opening greeting of 'Dear Friend ' and the closing refrain of title track 'Long Story Short' ('That was fun'), you'll find frequent references to global concerns, but optimism prevails and sentimentality gets an airing with a bit of loose-as-a-goose country-rock and a nod toward classic Memphis/Muscle Shoals country-meets-soul. Timely.
http://www.andrew-hawkey-music.co.uk 
Jeffrey Foucault – Blood Brothers
In two decades on the road Jeffrey Foucault has become one of the most distinctive voices in American music, refining a sound instantly recognizable for its simplicity and emotional power, a decidedly Midwestern amalgam of blues, country, rock'n'roll, and folk. This album is the sixth collection of original songs in a career remarkable for its unrelenting dedication to craft, and independence from trend. Billy Conway on drums, Bo Ramsey (Lucinda Williams) on electric guitars, and Jeremy Moses Curtis (Booker T) on bass, joined this by pedal steel great Eric Heywood (Pretenders) 
A departure from the austere electricity of his last outing, 
Foucault sets blues aside to pull together strands of country, R&B, gospel, rock'n'roll, and folk in a series of delicate small-canvas vignettes. He considers the nature of love and time in ten songs free of ornament, staking out and enlarging well-trodden foundations,  quietly building a deep, resonant catalogue of songs about love, memory, God, desire, wilderness, and loss.
http://www.facebook.com/jeffreyfoucault   
http://www.twitter.com/@JeffreyFoucault  
Amberly Chalberg – Hi-Line
Call it fate or destiny, but life can guide you. Born and raised in Montana, musical from an early age, Amberly grew up playing piano and singing in school choirs – but as so often happens, those pastimes fell by the wayside as she made her way into adulthood. Married and in Denver, she learned to play an Emmylou Harris Gibson L-200 guitar. When Amberly's father was diagnosed with colon cancer in 2013, she felt a fresh sense of urgency to record some of the songs she had written as a way to lift his spirits. Her first EP, There Will Come a Day, was the end result. With the release of this first full-length album, there's an evident passion to push her own creative boundaries and an expressiveness forged in the fires of life.
Americana artist and producer Todd Adelman recorded and produced the album at his studio, Mountain House Studio in Nederland, with bassist Taras Prodaniuk and drummer Jim Christie (rhythm section for Merle Haggard and Lucinda Williams) and guitarists Eben Grace and Joe Mazza. Recorded live on tape with analog gear, there's a raw intensity as her indie folk style moves into alt-country territory, certain to appeal to fans of Bonnie Raitt, Brandi Carlile, Sturgill Simpson, Jason Isbell, and others. It's full, it's gritty. Real.
http://www.amberlychalberg.com 
http://www.facebook.com/amberlychalberg 
http://www.twitter.com/@amberlychalberg       
Ry Cavanaugh – Time for This
Ry Cavanaugh was 22 when his father – a country and honky-tonk singer in the late 1970's – died of heart failure after several years of struggle with chronic depression and prescription opiate addiction. A big-hearted and hard-dreaming man, George Cavanaugh had created a vibrant, often chaotic home life in which music and community were the twin, magical threads. In 2019, having reached the age at which his father died, Ry took time out from his band Session Americana to cut his first solo album in 20 years. The result is the realization of a long-ripening desire to recover and document the songs his father had written four decades prior. A singular departure for an artist who has made his career within the fabric of community, Time For This focuses squarely on his own voice (I hear a little James Taylor), offering up stark and intimate renditions of the songs that framed his childhood: resurrected, re-worked, and recorded knee-to-knee with Duke  Levine, and with Jennifer Kimball adding exceptionally delicate harmonies. 
Michael McDermott – Out from Under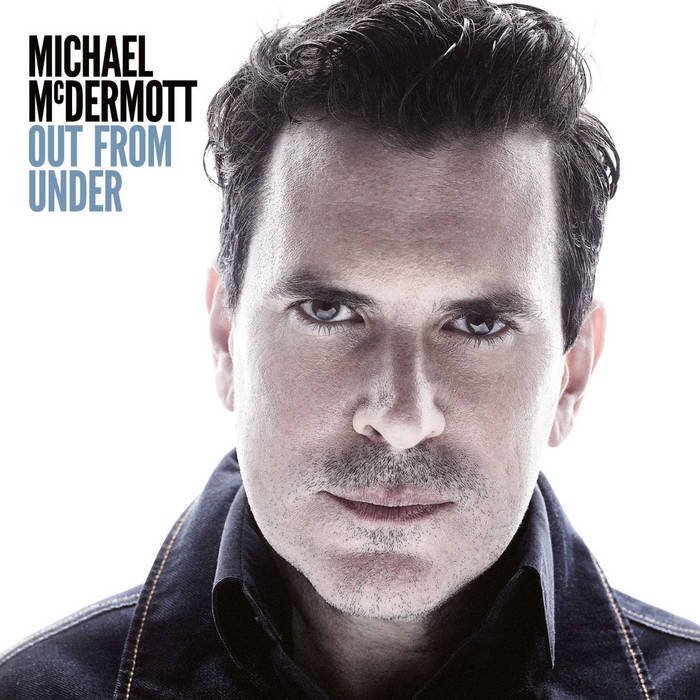 Confession – I missed this when it came out in 2018 and while it is not his latest work, I think it may have had a pivotal role to play in launching him out of his drug, drink, jail and tragedy-ridden past. From the mean and moody opening alcohol-fuelled murder ballad Cal-Sag Road to the closing breathily-sung, simple keyboard arrangement of faith questioning God Help Us, this album reeks of personal battles and triumphant overcoming. Since his debut album back in 1991, McDermott had released a further ten albums before this one, as well as two with the band The Westies.
It is hard not to mention Springsteen, with plenty of vocal and musical comparisons, although it's probably as much in the storytelling as it is anything else. Equally, there are bits of Dylan, Randy Newman, John Sebastian and Tom Petty in a wide-ranging album that's an emotional tour-de-force. Drum thumping, vibrant guitar jangling (indie-like) or twanging (Dick Dale-esque) anthems mix with thoughtful, basic guitar and piano ballad. From dark pounding blues-rock, through New Orleans good time territory (the banjo and horns of Gotta Go To Work), funky southern blues groove (Knocked Down) to soulful shuffle (Rubber Band Ring), there's variety. Inspiring.
www.facebook.com/MichaelMcDermottMusic
www.twitter.com/michaelmcdermot