Duncan Lyall – Milestone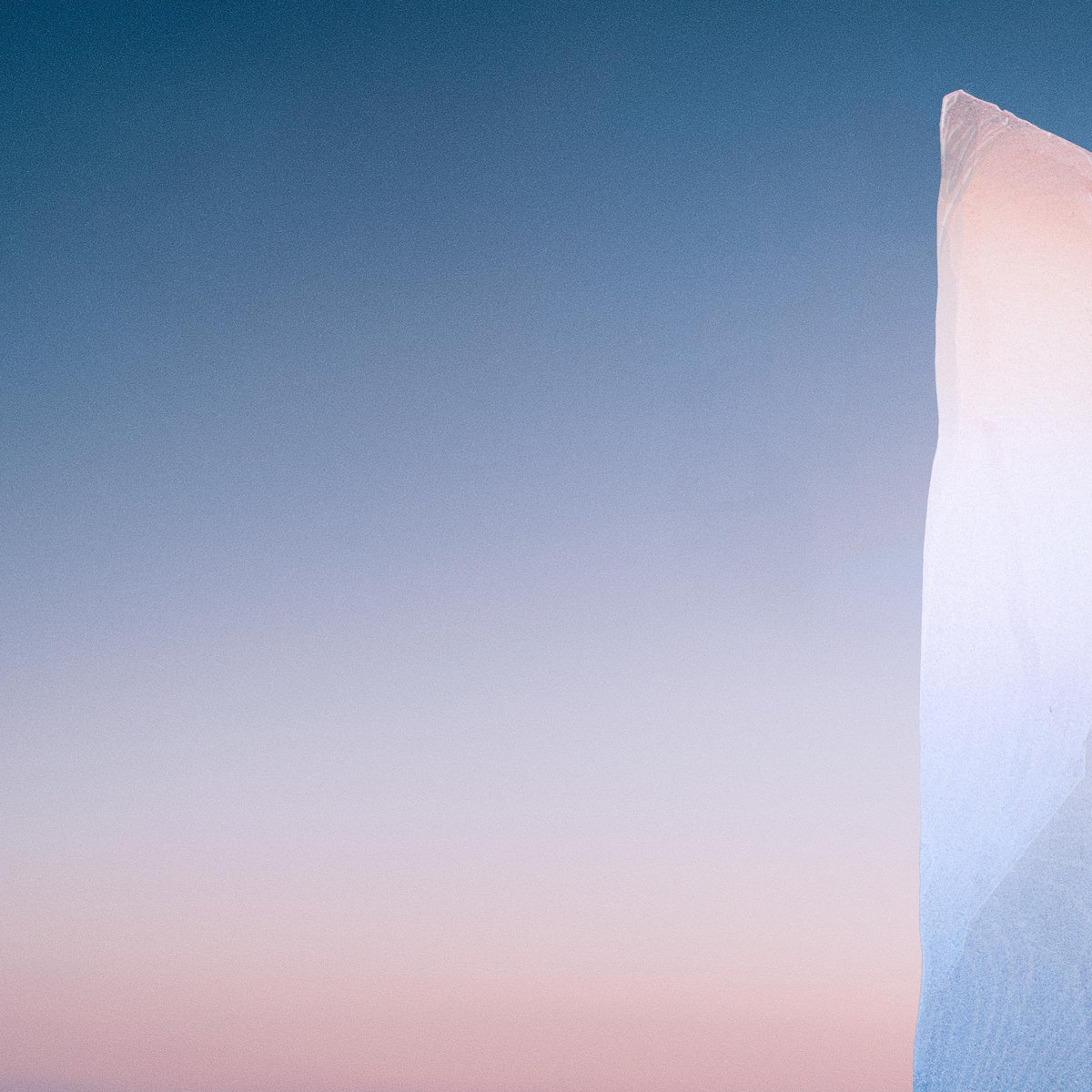 So this chap is a composer, multi-instrumentalist and producer. He's been bassist with the folk supergroup Treacherous Orchestra and Kate Rusby. He's collaborated with Mary Chapin-Carpenter, Guy Garvey and Mark Knopfler (stage production of Local Hero). His debut was 2013's Infinite Reflections, which saw his collaboratiing style and soundscaping work emerge, and his grounding in folk and trad merge with a desire for cross-genre dressing. He himself describes his work as: #cinematicfolkelectronicarockfunk.
Ever hear uillean pipe sounds miked closely and processed electronically? Pure strings blended with sampled strings? Programmed and natural percussion merge, keyboards add depth and vibe, and the rhythm section are mixed loud. This is an astonishingly good piece of work inspired by his influences and connections. It's prog, but not as we know it, Jim! Frankly, I'm not sure how to get across to you how good this is. For those of you who maybe moved on from Iona, or those who enjoyed early Jim Moray's inventiveness, but still have that penchant for the great genre that is trad folk, check these guys out. Awesome.
Jez Hellard and The Djukella Orchestra – The Fruitful Fells
Jez Hellard is singer and harmonica player who is an itinerant traveller and, with a band featuring Nye Parsons (double bass), Alistair Caplin, James Patrick Gavin, Dominic Henderson and Piotr Jordan, has produced a fourth album, originally intended for recording in 2017 but for various reasons finally coming out now. It is definitely folk music but with essences of sea shanty, Irish, reggae, swing, jazz and various other ingredients. Apparently Jez doesn't go for musical genres – he says there are only two types of music – good and bad. To quote Jez's own album notes, "it's been a period of longing, loss and introspection….. so this one's to warm you through the dark times"…and "for those of you who have been waiting for…rip-roaring dance tunes they are indeed on the way, but on the next album."
So, we have a 14 track album with tributes to, or inspired by other writers; you get the sea-shanty-like acapella 'Big Steamers', based on and faithfully reproducing Rudyard Kipling's poem of the same name, 'Home by Christmas' by Robb Johnson, a commemoration of the 80th anniversary of Paschendale, the 18th century words of Robbie Burns in the form of the haunting 'Now Westlin Winds'. Alternatively, you get 'McDonalds for the Mind', dedicated to the "tax-dodging press barons who decide what news I hear from day to day", or the amusing but sardonic 'Foodbanks and Ferraris', an acerbic view of societal division. 'Black Mirror's Got You' reflects on modern covert surveillance. Beautifully crafted, hypnotic harmonies with guitar, violin, woodwind and that harmonica, he has a voice than demands a listen. Fruitful indeed.
Malcolm Holcolm – Tricks of the Trade
Malcolm Holcombe has put out 16 or more records since the mid-90's, and since 2015 he's put out six full length albums and a separate series of singles. Accompanied by mainstays Dave Roe (since 2007) and Jared Tyler (back to 1999) they are also producer and co-producer of the album along with Brian Brinkerhoff. To keep it in the family, Dave Roe's son, Jerry Roe drums for most songs,  Miles McPherson the rest. That band is enhanced by Ron de la Vega (cello on 'Lenora Cynthia'), Mary Gauthier and Jaimee Harris providing vocals.
He's a hard working live and studio performer, coming through many musical traditions: folk, country, rock, bluegrass, blues, gospel, in a unique mix, flavoured by Malcolm's western NC mountain and hill country roots. What makes this chap unique is how he's got all of that in his blood, and yet adds personal qualities of perspective and insight within his words and music. There's a passion mixed into his unique sound. Personal.
Roland Roberts – All About the Timing
Memphis-born, Alabama-raised, Colorado-grown and Alaskan resident releases debut album! Comparisons to John Prine have followed his extensive live work across North America before recording this piece of work at Old Crow Recording in Whitehorse, Yukon, produced by Bob Hamilton. Having recorded the album, Roberts then rooted down in Hatcher Pass, Alaska and formed a trio with bassist Alvin Fernandez and drummer Matthew Wallace before adding multi-instrumentalist Matt Faubion; thus the Roland Roberts Band was realised.
While rooted in a classic country sound, Roland Roberts' debut album also bears the heavy tones of American Folk, Delta Blues and even a touch of Bluegrass paired with thought-provoking lyrics and commanding vocals. He takes the listener through vivid landscapes including stories of personal growth through love loss and heartbreak through songs like 'Beautiful Soul' and Don't Tell Me Goodbye'. He also explores the self-realization these experiences bring, expertly weaving them into the likes of title track and 'Being Me'. These songs are offset by a mix of upbeat stories – 'Picture on the Wall' is a fun number about growing up, while 'Sittin' in Nebraska' is a catchy number about getting stranded by Mother Nature. Rooted.
www.facebook.com/rolandrobertsmusic
Ben Stalets – Everybody's Laughing
 Toledo native Stalets takes his cues from 60s and 70s musical influences such as John Prine, Leonard Cohen, Warren Zevon, Todd Snider, Willie Nelson, and even Prince. He enlisted his live band for the recording sessions giving an emotional fluidity from stage to studio; long-time members Will Doremus and drummer Mark Poseler along with newbies guitarist Justin Frey and Drew Rochette on keyboard and harmony vocals.
Heart on sleeve, Stalets says: "everybody is laughing, which means everyone is suffering— we're all in this together." Or is he suggesting that collective suffering allow us to collectively suffer less? He has a way of concocting words and melody that blends the rootsy sounds of Wilco and Tim Buckley, and given his extensive live experience supporting a list as long as your arm, we get country-tinged, folk-soaked, lyrically driven songs and sweaty, rock n'roll rooted performances. It'd be wrong for me not to mention Dylan at some point in this review. Stalets might be similar vocal marmite to some. But it's about the song, the story, the music. Gutsy.
https://www.facebook.com/bennystalets
I See Hawks in LA – On our Way
With a "he who dares wins" attitude, the band went at it, digitally. Without ever playing music together. Rob Waller and Paul Lacques 'facetimed' to write songs, quite a challenge it would appear (you can't play guitars at the same time), with contributions from drummer Victoria Jacobs. Then came the studio game, ProTools trial by error, track misalignment, iphone recording, cuts and recuts. Guest performances from Danny McGough, Brantley Kearns, Dave Zirbel, Richie Lawrence, Rich Dembowski and Woody Aplanalp (Old Californio), Joe Berardi, Marcus Watkins and Marc Doten (Double Naught Spy Car), and James Combs and Ed Barguiarena (Great Willow).
Sounds like a breeze – not! And this album is the result. Social and eco commentary during a period of genuine global and American crises, stating views without exploiting genuine suffering? Historic and oblique, featuring Geronimo, Muhammad Ali, Marin wiccans, London markets, and the [un]certainties of love and broken hearts. Diverse music but classic Hawks two-beats and country rockers. Psychedelic country-rock with a backbone and gritty realism. Solid.
www.facebook.com/iseehawksinla