Andrew Howie – Pale White Branches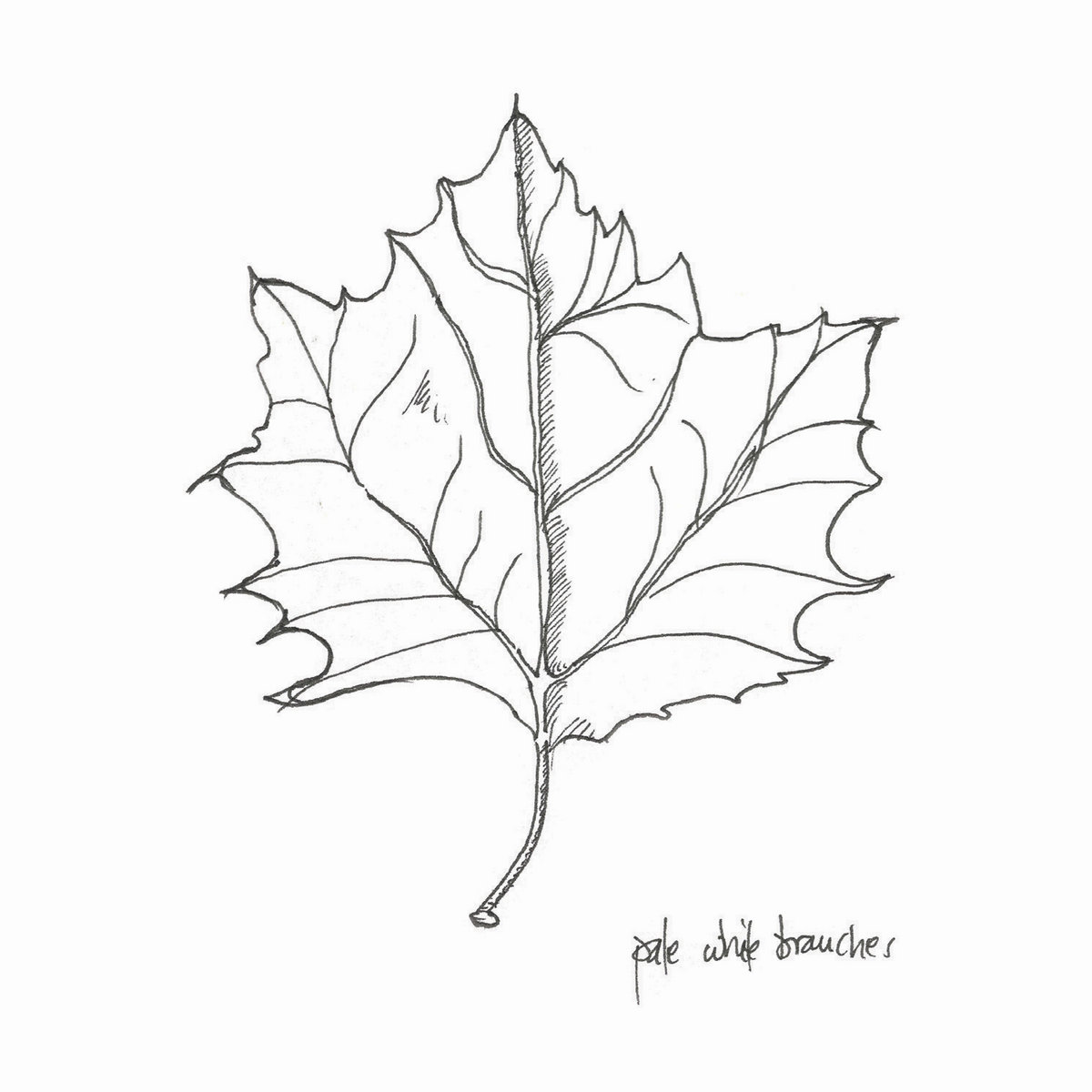 Recorded in bits and pieces over a three year period, Andrew and guests ( Phil Wilkinson (drums), Lewis Gordon (bass), Graeme McKerracher (guitar & banjo), Lucy Cathcart Frödén (BVs), Iain Hutchison (keys) and Tim Davidson (pedal steel guitar) were never all in the same room at the same time. Recorded and mixed by Iain Hutchison at Glasgow's GloWormRecording, this is his 13th recording (plus 12 if you count Calamateur work) and first band effort since 2010.
Some serious topics and some heart-warming humour are areas covered by the clever singer-songwriter. The songs themselves are sharp, beautiful and intriguing, flirting as the best songs do between an outer fragility and gentleness but with an inner robustness and strength. This is a polished but personable effort. Likable.
https://andrew-howie.com/category/news/
Kathryn Locke with Chompoda Music – LA
Kathryn Locke was cellist in the brass-heavy country dance unit, Scarp, Paul James' many-headed ceilidh big band. She was also a member of other '90's folk bands, subsequently wrote music for the National Dance Company for Wales, which led to other dance company commissions, playing for dance and choreography being her great loves. Feeding her eclectic nature, she has also played with Token Women and electronica duo Lamb. A neurological condition caused her to lose the power of speech, total immersion in meditation a key driver in her recovery. Whilst she never stopped playing, public performance only returned once health and confidence was rebuilt.
A chance meeting with the flautist Sarah Allen (Flook), herself a performer for contemporary dance, led to a request to work together. Mandola player with a background including free improv and avant-rock, Geoff Coombs, who had previously worked alongside Kathryn in Vivando joined, and Chodompa Music were nearly there. With maverick reeds maven, Jo Freya (Blowzabella, Narthen), also in Scarp with Kathryn, and Jo May, orchestral percussionist turned spoons virtuoso, the three of them also all Token Women, they were complete and this, the result. An intriguing album. Each piece germinates from cello improvisation, with an insistence on each instrumentalist finding their own voice, so the different tones and textures meld and mesh into a composite of meticulous ensemble playing, with flutes and reeds to the fore. Think Indian and Tibetan influences with instant and maintained joy over the ten primarily instrumental tracks. Impressive.
Rod Picott – Wood, Steel, Dust & Dreams
Rod Picott has been co-writing songs with childhood friend Slaid Cleaves for thirty years. "We met on the school bus when I was eight years old and the new kid in school. Slaid says we recognized each other as the two singer-songwriter types among the hardscrabble blue collar kids. Of course, I was one of those blue collar kids but I had something else in mind for my own life – a life in the arts somehow. Then I went on to hang drywall for a living for eighteen body breaking years before I finally had the guts and fire to go all-in with the guitar and my groaning wound of a voice." It's a very limited 2CD print run, each numbered and signed and WIGIG (when its gone its gone!).
We get the essence of Neil Young's Harvest Moon with the story-telling of Springsteen's Nebraska, all new recordings and some re-imaginings as Picott is accompanied by Will Kimbrough (guitar), Matt Mauch (Acoustic Slide), Rex Price (Mandolin, Bass), Nielsen Hubbard (Production, percussion). Sparse delivery gives the words a platform in songs of human frailty and all the flaws, hardships, failures, and heartache of life. Picott sings with a world-weary delivery. There's harmonica, delicate slide guitar and mandolin frisson and an overall sound reminiscent of Dylan circa 'Blood On The Tracks' and Springsteen's 'Tom Joad'. Altogether, it's all perfectly played and delivered. Gravelly.
The Lucky Ones – The Lucky Ones
The Lucky Ones hail from the Yukon in north Canada, territory made famous by the Klondike Gold Rush. Not where you'd naturally associate bluegrass and string band music, and yet recalled through the parents of members of The Lucky Ones who heard it through their parents. Now The Lucky Ones, singer-guitarist JD McCallen, singer-guitarist Ian Smith, singer-mandolinist Ryan West, banjoist Aaron P. Burnie, and fiddle player Kieran Poile are broadcasting to current generations the sound that filled bar rooms, taverns, barn dances and parties.
'Fool's Gold' reflects every boom-and-bust era that has come since, 'The Old '98' an ode to their "home away from home", and family and community is inherent to the Yukon scene, with 'Everybody Dance', JD McCallen's co-write with his then two-year-old daughter. Stories are at the heart of an album recorded at St. Paul's Anglican Church in Dawson City. Like their peers Old Crow Medicine Show and Gillian Welch, The Lucky Ones have a reverence for tradition but a desire to make their own voices heard. Rootsy.
www.facebook.com/theluckyonesmusic
www.twitter.com/@LuckyOnesYukon
Aidan O'Rourke – Iorram
Iorram is O'Rourke's first new release since the culmination of his 365
tune-a-day-for-a-year project (2019-2020). Iorram, meaning Boat Song, is the first cinematic documentary made entirely in the Gaelic language. Unflinching and unromanticised, the film is a portrait of modern fishing communities in the Outer Hebrides charting the toil and loss of an industry which used to thrive on islands once rich with Gaelic culture.
Archive Gaelic voices recorded in the 1940s, 50s and 60s are at the heart of the film. The voices are gritty, witty, lyrical, innately musical; around them O'Rourke weaves his stripped-back, magnetic new music scored for an ensemble of international folk, jazz and contemporary classical luminaries: Aidan O'Rourke (fiddle), Lizabett Russo (vocals), Brighde Chaimbeul (Scottish small pipes), Graeme Stephen (guitar), Adam Kinner (saxophone), Thomas Gibbs (harmonium) and Lucy Railton (cello). O'Rourke's produced a hypnotically rugged and evocative score which, in his own words creates: "a sound world that is above all sensitive to the voices of the film" and "celebrates the grain and contours of their songs, stories and mythologies." Wow.
Tim Grimm – Gone
Tim Grimm's family is once again at the heart of Gone with wife, Jan Lucas-Grimm contributing vocal harmonies and harmonica, as well as co-writes on two songs, his son Connor's bass anchors many of these tunes while son Jackson plays banjo, guitar and mandolin. Across nine tracks, Grimm's album Gone reflects on dreams past and present, and on personal and community loss. On Joseph Cross, one of two songs about loss, this one penned by the late Eric Taylor (2020 pandemic victim) Grimm enlists Taylor's widow, Susan Lindfors Taylor, to sing harmonies, and friends James Gilmer (percussion) and Marco Feccio (electric guitar) who both played and recorded with Eric.
Whether lush string arrangement conveying past and present dreams, sparse sonic landscape of finger-picked guitar, banjo, haunting harmonica to create a bittersweet taste of ache and melancholy, a rollicking tale or astute but simple observation, the collection of songs weaves deftly between the simple clarity of songwriter observation and uncomplicated but beguiling metaphor. Evocative.