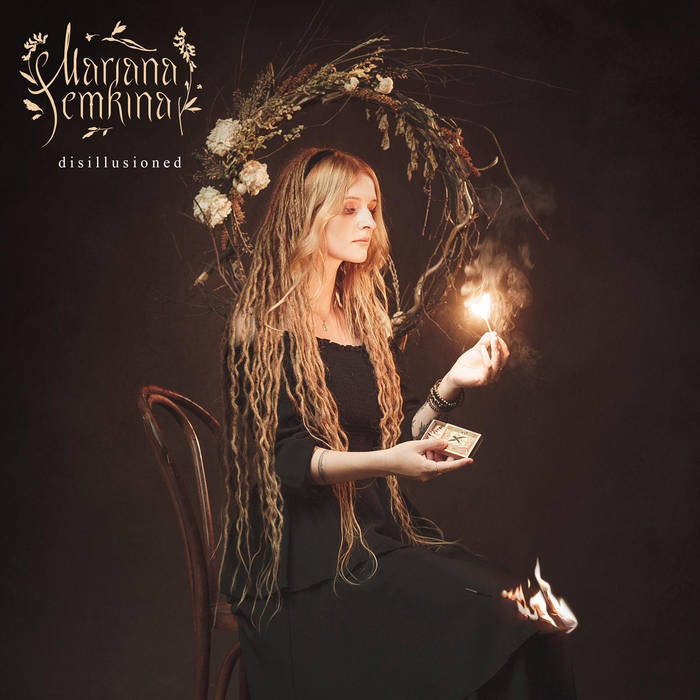 Semkina is better known as vocalist of Iamthemorning. This EP features five tracks comprised of three original new songs alongside two covers sung in Icelandic and Hungarian. First things first, why those two?
"The two choir pieces I chose to include is a certain homage to the two places I've been many times and love going to – Iceland and Hungary," she explains. "I have huge respect for languages so I payed a lot of attention to getting everything done right, after all if you grow up learning a foreign language you've got a different attitude to such things.
How right she is. As someone who feels in such a minority, a Brit having studied German at university, I get what she is getting at. Living in a country with a superior island mentality that thinks shouting at people in English means they understand more, there really is more to this world – to those who look.
She goes on: "Each language is special and works differently and beautifully with music and history holds so many beautiful musical pieces so I plan to continue my research of European languages and musical heritage. There is a Czech proverb that says 'learn a new language and get a new soul' and I certainly feel this way – you get to know yourself better when speaking different languages and it's an amazing experience."
Hasn't she got a gorgeous voice, eh? Dual vocals provide wonderful opportunity for delicate harmony. Alternatively, multiple layers of Mariana's vocals combine with ambient electronica to create an ethereal choir like effect. Electronica itself is well used to create mood or to drive the music. But some of the songs are equally at home with more the expected, natural instrumentation, whether percussion, bass, keys, guitar, strings etc. All instrumentation is well positioned, each choice of instrument used for effect, allowing plenty of space for the song to breathe. Layers upon layers build gradually, come and go in waves, or suddenly cease to allow those vocals to drift or soar, allowing us to reflect on the emotive piece or peace. There is both a timeless, soulful quality to the music, but also a reflective recollection of historical choral work. A special mention to the songs in Icelandic and Hungarian with medieval and Clannad hints respectively. There is such art and craft in each song. But in each song, it all comes back to that voice or to those voices sung by a single person.
Five tracks, some quite concise, I do hope this is a taster, and there is more to come. Gorgeous!
Tracklisting
Friend
Ne Hagyj Itt
Disillusioned
Land Míns Föður
An End
Band Links