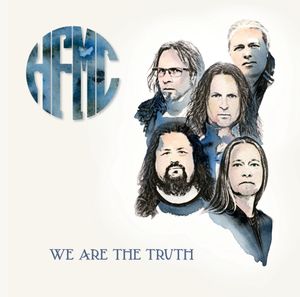 "'We Are the Truth' is our most adventurous album to date. The music is positive, warm, organic, soulful and thoughtful. The lyrics are a cry for compassion, respect and love. 'We Are the Truth' is both musically and lyrically very much about the world today". So says founder and key musical architect Hasse Fröberg of his latest with his Musical Companion (HFMC – Hasse Fröberg & Musical Companion – geddit?).
But let's trace some steps back. Flower Kings afficionados will recognise HF as their long-time vocalist and band member. But in 2008 Hasse diversified, handpicking musicians he thought would suit his idea of a group. Initially he chose Thomsson on bass and Ola Strandberg on drums, both who had had played with Hasse during the eighties in the Swedish hardrock band Spellbound. Hasse added Kjell Haraldsson on keyboards and lead guitarist Anton Lindsjö. 'FuturePast' (Reingold Records) was eventually released in August 2010, followed by gigs in Sweden, Norway, Germany, Holland and Belgium. In the spring of 2011 the band started their second album, some recording made with Tomas Bodin at his Duck in the Yard studio. 'Powerplay' (Reingold Records) was released in 2012 and followed by key gigs at RoSfest,Pennsylvania and Night of the Prog in Loreley, Germany. By 2013 the band feel was growing, with material not just by Hasse but also drummer Ola Strandberg. Thus the third album 'HFMC' came out in 2015, this time on Glassville Records. Then came 'Parallel Life' in 2019, a band matured with experience, more involved songwriting, individual musical/instrumental performances in a more progressive and technical manner, and recorded at Soundfront Productions with producer and engineer Kjell Sandberg.
Perhaps unsurprisingly, as usually happens with singers who diversify, is that you hear some elements of Flower Kings in the music and particularly vocal department. However this is not an FK clone. Far from it. What it is, in short, is another excellent slice of scandinavian music! It actually stands up on its own two feet as no clone or copy of anything except itself. A very well-crafted, well-written, well-played and solid album of rich, lush progness. From my recollection of earlier albums, what I can also say is that this band is not scared of progression itself, with previous slabs of metal mostly* replaced by a richer, broader palette and some delicious melodies, harmonies and broad soundscapes that remain focused on the song, but have space, scope and time for delightful instrumental sections, time signature changes, mood swings and roundabouts, emotional highs and constantly tasteful, tight musical trickery. So needless to say, fans of FK or the likes of Kaipa will thoroughly enjoy this excellent album.
*I say mostly because the track 'Yoko' has a masterly metallic riff before launching into a gorgeous, gently swinging power-ballad of a number.
There are nine tracks, all of considerable length, and I know in other reviews I have done a track by track review, however this time round I simply suggest that you find the opportunity to take a listen. I'd rather consider the substantial talents of the band – the rock solid rhythm section of Axelsson and Strandberg able to drive the many themes and moods within each complex song. Haraldsson has some excellent keyboard sounds to provide structure and texture, and all in all they provide a base over which the instrumental talents of Lindsjö's glorious lead guitar can circle, swoop and soar. Check out the title track intro to see it all on glorious display, diverging out into jazz and rock-out sections mid-song for good measure. Such talent! And not forgetting the band architect – Hasse's fine vocals are in equally masterful and emotionally adept form.
And to echo his words, the music of HFMC is most definitely positive, warm, organic, soulful, thoughtfully and progressively crafted, created, performed and produced. We are the truth…will set you free!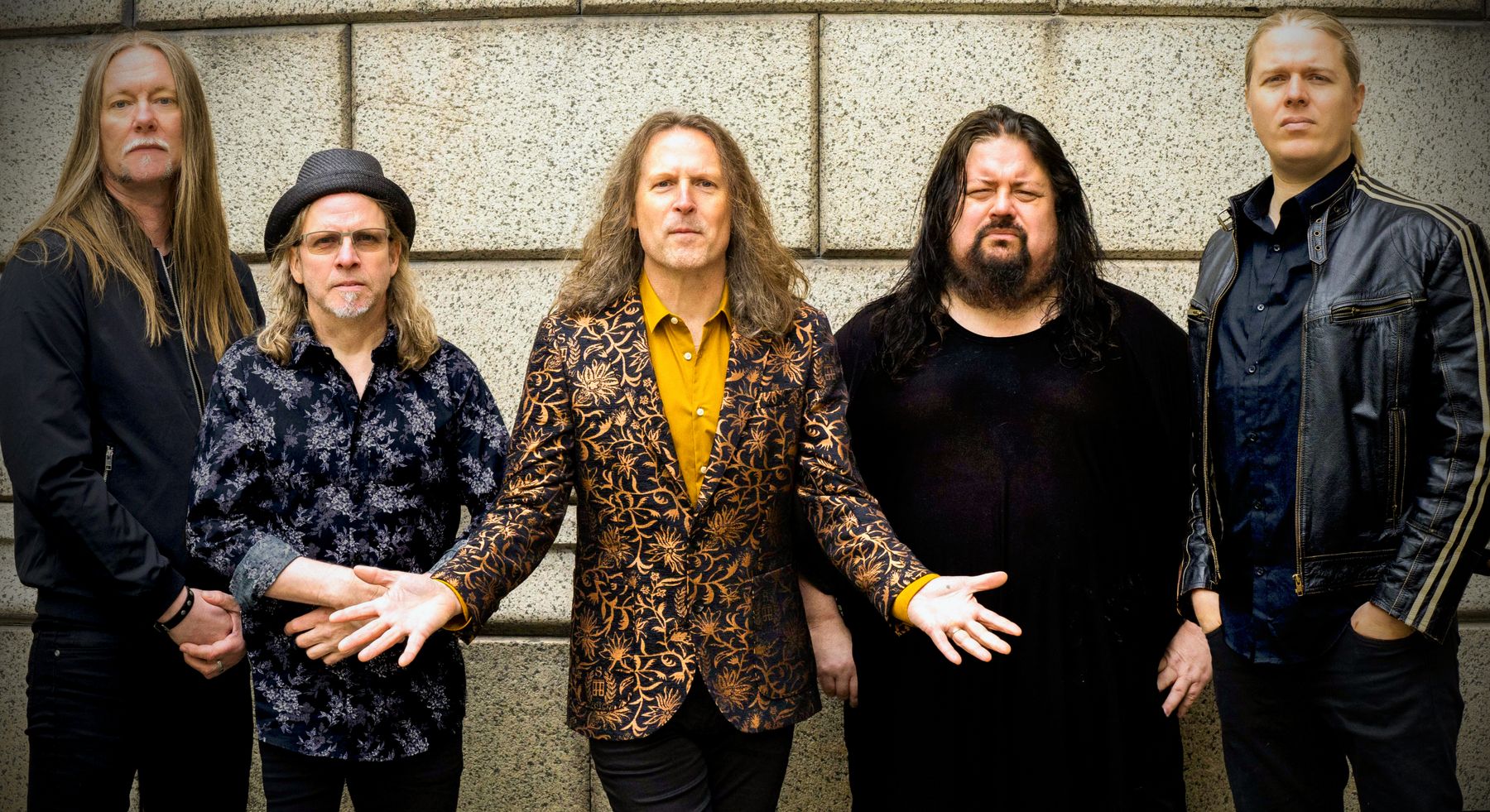 Band
Hasse Fröberg
Shampoo Axelsson – Bass
Ola Strandberg – Drums
Kjell Haraldsson – Keyboards
Anton Lindsjö – Lead Guitar

Tracklist:
1. To Those Who Rule the World (7:29)
2. Other Eyes (12:55)
3. Rise Up (4:47)
4. The Constant Search For Bravery (8:59)
5. Yoko ( 6:36)
6. We Are the Truth (6:45)
7. Shaken and Stirred (7:13)
8. Every Second Counts (3:55)
9. A Spiritual Change (10:53)
Band Links:
www.hfmcband.com
www.facebook.com/hfmcband