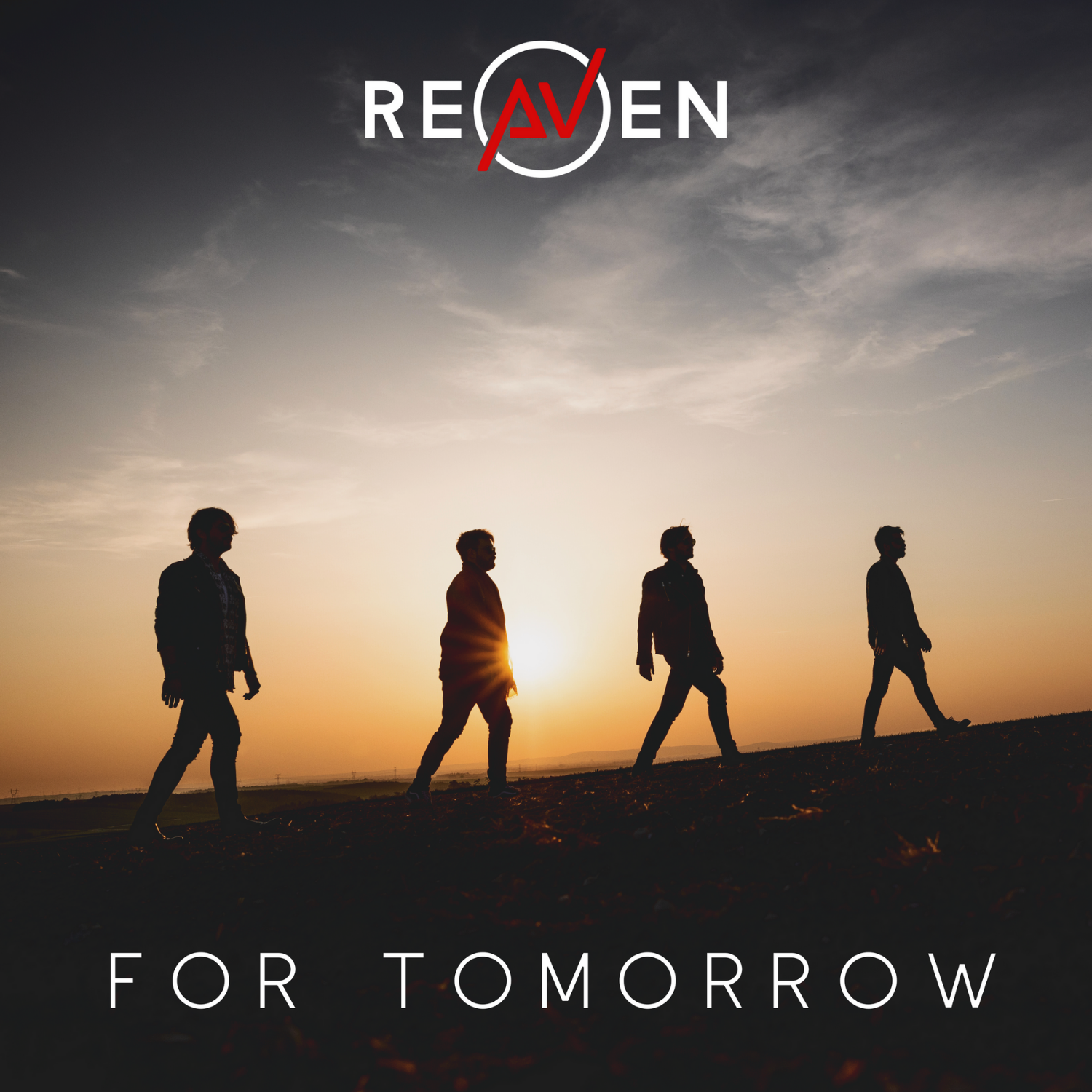 Roméo Bassi (Lead Singer-Guitarist) and Vincent Fernandes (Drummer-Vocalist) were schoolmates who created their first band in 2004 at the age of 14. Fast forward to now, and Reaven who describe themselves as a France-based pop-rock group composed of drummer/backup vocalist Vince, bassist/backup vocalist Rudy, keyboardist/backup vocalist François, and lead singer/guitarist Roméo. Roméo describes Reaven's sound as a combination of Coldplay and Kings of Leon. "I think we do have a very personal rock sound with catchy melodies and a very reachable pop vibes," he says.
Reaven say they are inspired by a variety of rock groups from the '60s along with more modern music. "We do have a very large panel of influences…from the Woodstock years [like] The Beatles, to more recent bands like Kings of Leon and Muse," says Roméo. "We also have rhythm and blues, classical, and jazz influences…we've been influenced by their sounds and the way they build a composition."
The group draws inspiration from their emotions, personal experiences, and life in general. Roméo again: "Inspiration is everywhere for me. In my feelings, in my observation of the world or society, in the past, in my memories. Or just when I see something that inspires me at one moment…These days, I am writing a lot about positive thoughts."
"What's unique about our music is that when you listen to our albums or come to one of our shows, you'll hear very different sounds and atmospheres. You will find at least one song that suits your tastes. To bring…various sounds and songs so you don't get bored…is really important to us," says Roméo.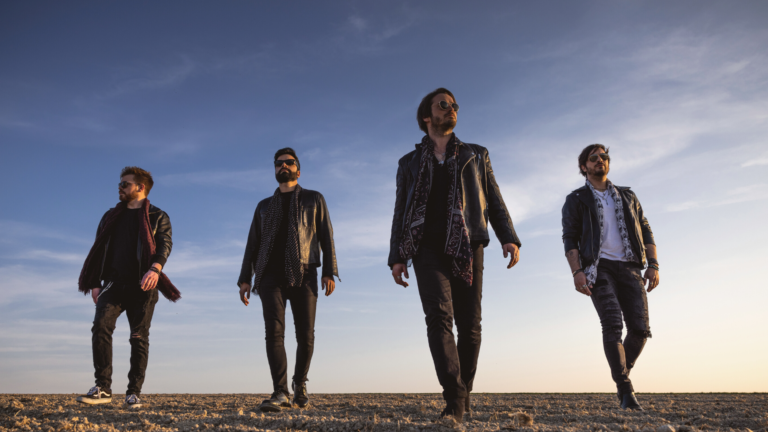 The first track I listened to was "Reflection", and I was immediately impressed. Modern pop sounds blend with the harmonies that would please Moon Safari. They stay in the poppier area of music with no real prog histrionics, but I do like their great sense of melody, music composition and willingness to embrace modern genres. The next track was "A Place where you Belong" where I did get a sense of Coldplay, as indeed I did on "Rush Free your Soul", Roméo's vocals having a Chris Martin vibe.
What I also really enjoy is their willingness to be concise. Every note, sound, vibe, soundscape and texture having total purpose. This enables them to bring in a totally diverse outlook, no better displayed in the modern groovy dance number "Electric Love", just under 3 minutes of funk-pop catchiness. Contrast that with the '80s power ballad intro of "Memories" which morphs into a melodic stomp where I even get a bit of Colin Blunstone in the vocals alongside the afore-mentioned Mr Martin (showing my age!).
They know when to stomp, when to groove, and when to tug heartstrings. "Escape" is an excellent example of a song which progresses from melancholic opening to a toe-tapping, head-nodding modern r'n'b rhythm, delicately constructed to allow space for the vocals to breathe and the catchy choruses to be emphasised. And when hearing "Hope" for the first time with it's optimistic acoustic guitar, who doesn't think of Tracy Chapman's 'Fast Cars'? Or more likely for the young whippersnappers, the likes of Ed Sheeran and Lewis Capaldi? A definite song of uplifting hope.
"In Another Life" is a mid-tempo number, well constructed with excellent harmonies, catchy chorus, and I have no doubt that, if anyone said this was written by Gary Barlow or Chris Martin, they'd go nuts for it. "Hold Me Close" displays their solid guitar skills, heading more towards the rockier edge of music, tight rhythm underneath Roméo's excellent vocal performance and a definite Kings of Leon moment. This track deserves the good minute extra it has over a lot of their other tracks.
"Ordinary Heroes" comes at you like a veritable old retro rock stomp intro before it's insatiably catchy tight groove, cowbell to the fore. "I Can do It" has that modern processed synth sound given a great twist as it builds to another catchy dance stomp. And then we are back to such a delightful acoustic guitar number, delicate and sensitive vocal harmonies singing about a "Brother in Life". And my listening ended with their epic (well, six minutes, anyway) "For Tomorrow Song" showing through a U2 epic build and the resurgence of those Moon Safari harmonies, that they have so many opportunities ahead of them to create deeper and even more lasting musical experiences.
So if I was to suggest some comparisons, I'd suggest the funk of Jamiroquai, the songwriting sensibilities of Coldplay, and the cleverly eclectic nature of Imogen Heap, with a nod to the past as well as the present music scene. If you want a modern pop rock grooving record that avoids the mega media machine and allows the artist to have full control, this is a good place to start. I'd love them to go down the route of more like their title track, but I suspect they are too diverse and clever for that. But I do wish them well – they deserve a bright future for tomorrow.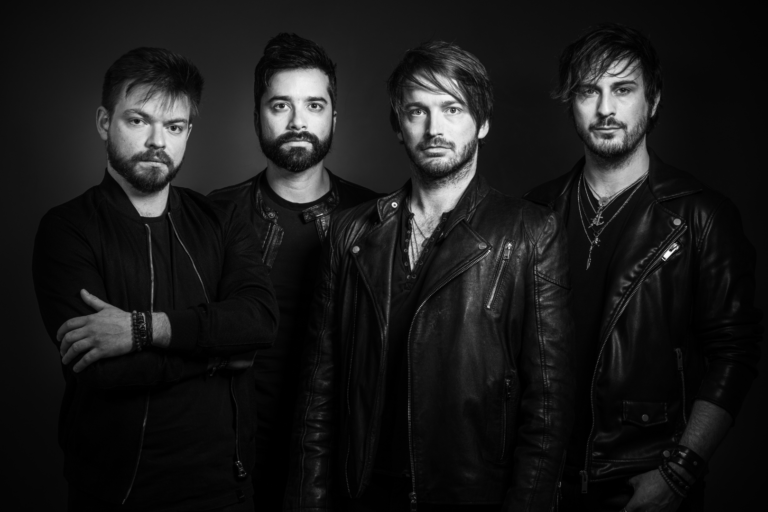 Tracklisting:
A Place where you Belong
Brother in Life
Burning Night
Electric Love
Escape
For Tomorrow Song
Hold me Close
Hope
I Can do It
In Another Life
Memories
My City's on Fire
Ordinary Heroes
Reflection
Rush Free your Soul
Band
See the review
Internet Stuff