Amy Thatcher & Fransesca Knowles – Emergency of the Female Kind
Amy Thatcher is a professional folk accordionist based in the North East of England who has worked with Kathryn Tickell, Sting, The Royal Northern Sinfonia and Monster Ceilidh Band. Francesca Knowles performs and records primarily on drum kit, with additional skills and experience on keys, percussion and backing vocals and has toured with the street theatre drumming show Spark!
Together they have launched themselves to the forefront of experimenting with instrumental sounds through a cocktail of folk-inspired melodies and rambunctious (even proggy!) rhythms interspersed with electronics. Inventive, progressive melodies are expressed within the familiar realm of jigs and reels. With a satisfying mix of toe-tapping tunes and gorgeous harmonies, this virtuosic all-female piano accordion and percussion duo expands your definitions of the instruments and leaves you exhausted but fired up to hear more. No emergency, but a definite emergence of a new take, new energy and new vibrancy. Vibrant indeed!
https://m.facebook.com/thatcherandknowles/
Natalie MacMaster & Donnell Leahy – Canvas
Natalie MacMaster and Donnell Leahy are two of the world's top Celtic fiddlers. guests include Rhiannon Giddens (singing in Gaelic on 'Woman of the House'), Yo-Yo Ma ('So You Love'), Brian Finnegan ('Colour Theory') and, on 'Choo Choo', their 17-year-old daughter Mary Frances Leahy. In fact live I'm told all 7 of their children take part!
Rock, pop, Latin and classical influences come to the fore on the new material of mostly original melodies. Anyone remember Celtus? You'll really appreciate this link on the likes of 'Canvas'. Listening to the whole album, the average listener might not be able to discern the difference in their two styles – and it doesn't matter, because either way you're listening to two of the best fiddlers. They stretch the boundaries of Celtic folk, experimenting with global sounds combining their virtuosic fiddle playing with more contemporary production and innovative arrangements. The whole album is a joy. Enriching.
www.facebook.com/nataliemacmaster
Lynn Miles – TumbleWeedyWorld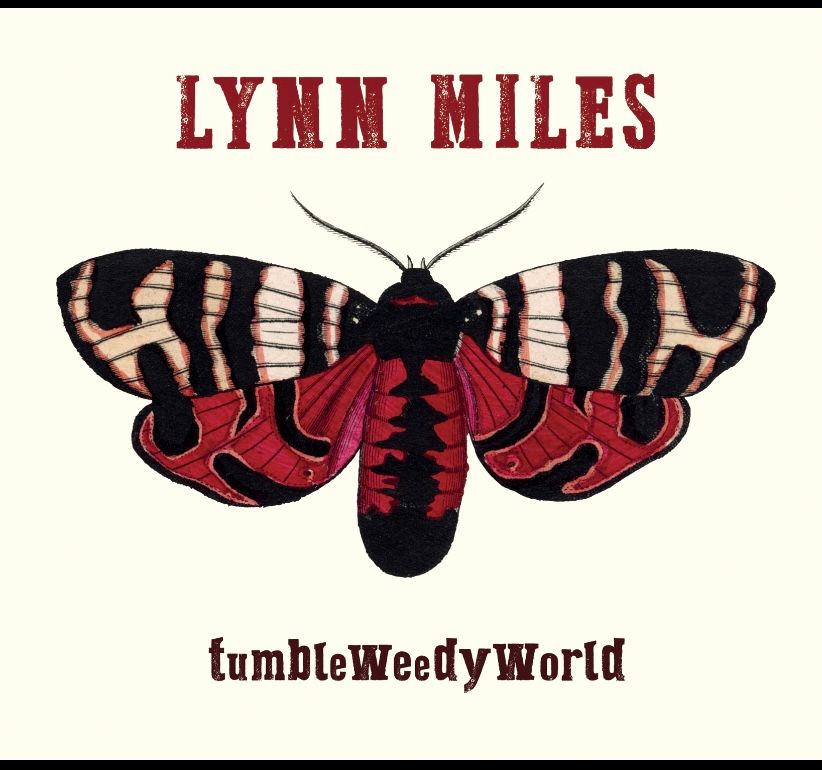 Lynn Miles is a Canadian songwriter, having written more than 900 songs and released 15 albums . She's also a producer, professor and public speaker, speaking about mental health issues in the music community – something that I am personally pleased to see raised, and I am sure lots of us can look back at our heroes and recognise issues that they went through at the time with no support. Good on her!.
The songs on this album are about unreliability. About shaky situations. About a time when cracks begin to appear in everything. Surrounded by first-class instrumentalists, Miles' voice always remains central, carrying each lyric with breathtaking clarity and heart-wrenching emotion, showcasing her natural talent as a singer and songwriter. She has a drop-dead-beautiful, honey-smooth voice that it's impossible to not fall in love with. Her vocals ride along the ebb and flow of a gifted sense of melody. Those emotive, empathetic vocals are situated in bluegrass-style arrangements with nods to pop and country. And did I mention the vocals? Natural.
www.facebook.com/lynnmilesmusic
The Bluest Sky – The Bluest Sky
For more than 15 years Chuck Melchin wrote, recorded and performed music as the Bean Pickers Union, a collective rather than a band. Seeking a more upbeat outlet, the album features Andy Santospago and Gary Goodlow on various guitars, slide and otherwise. James Rohr and Duncan Watt split keyboard duties, and Dan Beller-McKenna adds pedal steel to 'New Berlin'. Dave Westner plays bass and drums on several songs, with Paul Gallo drumming on 'I Am James' and Jon Nolan (Say Zuzu) contributing electric guitar to 'Drive Through Confessional'.
This collection of nine songs tours universal human conditions in a relational and empathetic way. Its charm and immediacy recall the mid-90s, the heyday of alt. country, before anyone was calling it Americana. When bands like the Jayhawks, the Bottle Rockets, and Son Volt were writing songs that moved the spirit with scorching electric guitars, roaring Hammond B3 organ and great hooks. You've heard it before. You've enjoyed it. Your uplifted, satisfied and toe-tapped out. Happy.
www.facebook.com/BluestSkyBand
Tim Grimm – The Little In-Between
For most of Tim's 25-year music career as a storytelling balladeer in the tradition of John Prine, Woody Guthrie, and Bob Dylan, he has written primarily about family, community, history, and social issues. This time, those reflections become more internal, using a first-person narrative that gives listeners access to a deep inner territory: "My last album, written in the middle of the covid pandemic, was much more social-political, much more about the world. But this one is intensely personal. I'm a fairly private person, and I think of myself as an observer. I've previously shied away from writing albums too much directly about me – but this one couldn't be avoided."
Recorded with sound engineer Steve Boaz, Scottish cellist Alice Allen and side man Sergio Webb, this is a search for peace, a meditation on loss and grief, and ultimately also an expression of love. The result is a raw, spare, spontaneous sound that reflects the emotional journey, with some additional layers of atmospheric soundscape from time to time. He's perceptive, reflective and engaging. His music is personal and intense. It's deep. Deep.
www.facebook.com/timgrimmmusic
Adam Beattie – Live at the Old Church
Recorded in one of the oldest churches in the UK, Stoke Newington Old Church, the album features eleven of Adam's self-penned songs. He is supported by Mikey Kenney on violin (Alabaster DePlume, Vinicio Capossela), Zac Gvi on accordion, clarinet, sax (composer), Fiona Bevan on duet vocals and double bass (songwriter for the likes of Billie Martin and Aurora) and Chris Jones on drums and percussion (Kathryn Williams, Natalie Imbruglia).
When a lot of roots albums are effectively recorded live, it's begs the question why specifically put out a live album – is it worth it? Well, it's worth it for the exquisite harmonies within the joint lead vocals of Adam and Fiona. It's worth it for the gorgeously structured, subtle band arrangements and the playing of the talented instrumentalists that underpin the songs. It's worth it for the atmosphere, the additional admiration as a result of knowing this super-talented group of musicians are performing, not just playing. It's worth it just for the song "All the Gods". It's worth it. Worthy.
Ewan Macintyre – Twenty First Century Fool
The fourth solo record is a collection of new and original material written and produced over the Pandemic, originally recorded over lock downs and curfews in Montreal and completed in 2022 on the Isle of Skye. It pulls together an all star cast of Quebecois musicians, and introduces a first step in Gàidhlig songwriting. The record expands further on Ewan's use of string arrangements, with two to four part strings from classically trained musicians Amanda Gibeau and Karine Bouchard and unlike Ewan's last record Dream on Sally that was recorded live on tour, this is a full band sound with drums, bass, guitar and accordion, strings and vocal.
Many of the albums themes surround isolation and Ewan's increasing desire to return back to Scotland over 2020 – 2021. You get melancholic 6/8 blues with tinges of Paul Simon, wailing slide guitar and lush strings, Antoine Larocque's accordion hints a cajun/ zydeco feel, you get driving beats with even a hint of Beatles, Celtic roots in a psychedelic manner, and jigs. Social commentary, personal feelings and cynical thoughts with an uplifting challenge to follow our dreams to close. a high quality folk/ soul album, with though provoking lyrics and heart fronted by
Ewan's dynamic vocal delivery.